Today's Top Daily Fantasy Baseball Picks
Fantasy Baseball Pitcher:
Wade Miley: Miley is coming off of a dominating performance on the road vs the Brew Crew. He's coming off a fantastic rookie campaign where he was better at home than on the road. He's got to right the ship for the Diamondbacks tonight as they try to avoid getting swept at home by the offensively challenged Pirates. I think he'll be up to the task as he has pitched very well vs the Pirates in the past and this Pirates team does not fare as well vs lefties. Also, his mound opponent Jonathan Sanchez is perhaps one of the worst pitchers starting today, so the run support will be there and you should expect an easy win for Miley.
Fantasy Baseball Infielder: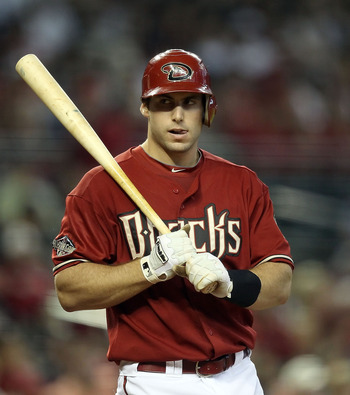 Paul Goldschmidt: Goldy is looking to build off his great sophomore season where he slugged nearly .500 and stole 18 bags, not too shabby for a 1st baseman. He's notorious for killing lefties, and Jonathan Sanchez qualifies as awful, which is why me and my friends refer to him as JOS POS, I'll let you figure that one out. Also, it helps that the Dbacks are playing at home, in hitter friendly Chase Field.
Fantasy Baseball Catcher:
John Jaso: Jaso is 6 for his last 13 and hit the go-ahead home run in last night's game vs the Angels as a pinch-hitter. I expect him to get the start today or at least be in the lineup as the DH to face off vs the righty Blanton. Blanton is well known for giving up HR's, and not to mention a lot of hits in general. Few people will have Jaso so that could give you an advantage there.
Fantasy Baseball Outfielder:
Bryce Harper: The kid just keeps hitting and today he gets a nice matchup with Gavin Floyd, who could be called mediocre at best. Harper does his best work off righties, and with clear skies and a gametime temperature of 83 degrees, I think the conditions are just perfect for Harper's 4th bomb of the young season or at least his first stolen base!  
Yesterday's Daily Fantasy Baseball Draft Kit Recap
| | |
| --- | --- |
| PITCHERS | RESULTS |
| Cliff Lee | Went 8 2/3 innings, giving up 2 runs on 8 hits and struck out 6, picking up the win. |
| Gio Gonzalez | Pitched 5 innings, giving up just one run on 4 hits and 2 walks, and striking out 7 in a ND. |
| Kris Medlen | Got the win after going 7 innings, giving up no runs on 3 hits and 2 walks, with one strikeout. |
| CJ Wilson | Lasted 6 innings, giving up 4 runs on 6 hits and 3 walks, while striking out 7 in a ND. |
| Travis Wood | Went 6 1/3 innings, giving up 2 runs on 7 hits and 3 walks, while striking out 6 in a ND. |
| Brandon Maurer  | Took the loss and pitched just 2/3 of an inning, allowing 6 runs on 7 hits and 1 walk, while striking out 2. |
|   | |
| CATCHERS | |
| Wilin Rosario |  1-3 with a run, a walk and 2 steals |
| Evan Gattis |  2-4 with a HR, a double, 2 rbi and a run scored |
| | |
| FIRST BASE | |
| Joey Votto |  1-3 with a walk |
| Travis Hafner |  0-4 |
|   | |
| SECOND BASE | |
| Robinson Cano |  4-6 with a HR, 2 doubles, 5 rbi's and  2 runs scored |
| Chris Getz |  0-4 |
|   | |
| THIRD BASE | |
| Evan Longoria |  0-3 with a walk |
| Chris Nelson |  0-3 |
|   | |
| SHORTSTOP | |
| Elvis Andrus |  1-4 with 2 rbi's, a run and a steal |
| Zach Cozart |  1-4 with a run scored |
|   | |
| OUTFIELD | |
| Justin Upton |  1-4 with a double and an rbi |
| Ryan Braun |  2-4 with a walk, an rbi and a steal |
| Ben Zobrist |  0-4 with an rbi |
| Nelson Cruz |  1-3 |
| Franklin Gutierrez |  0-2 |
| Jon Jay |  1-4 with a run scored |
| Gerardo Parra |  1-3 with a double, 2 walks, a run scored and a steal |